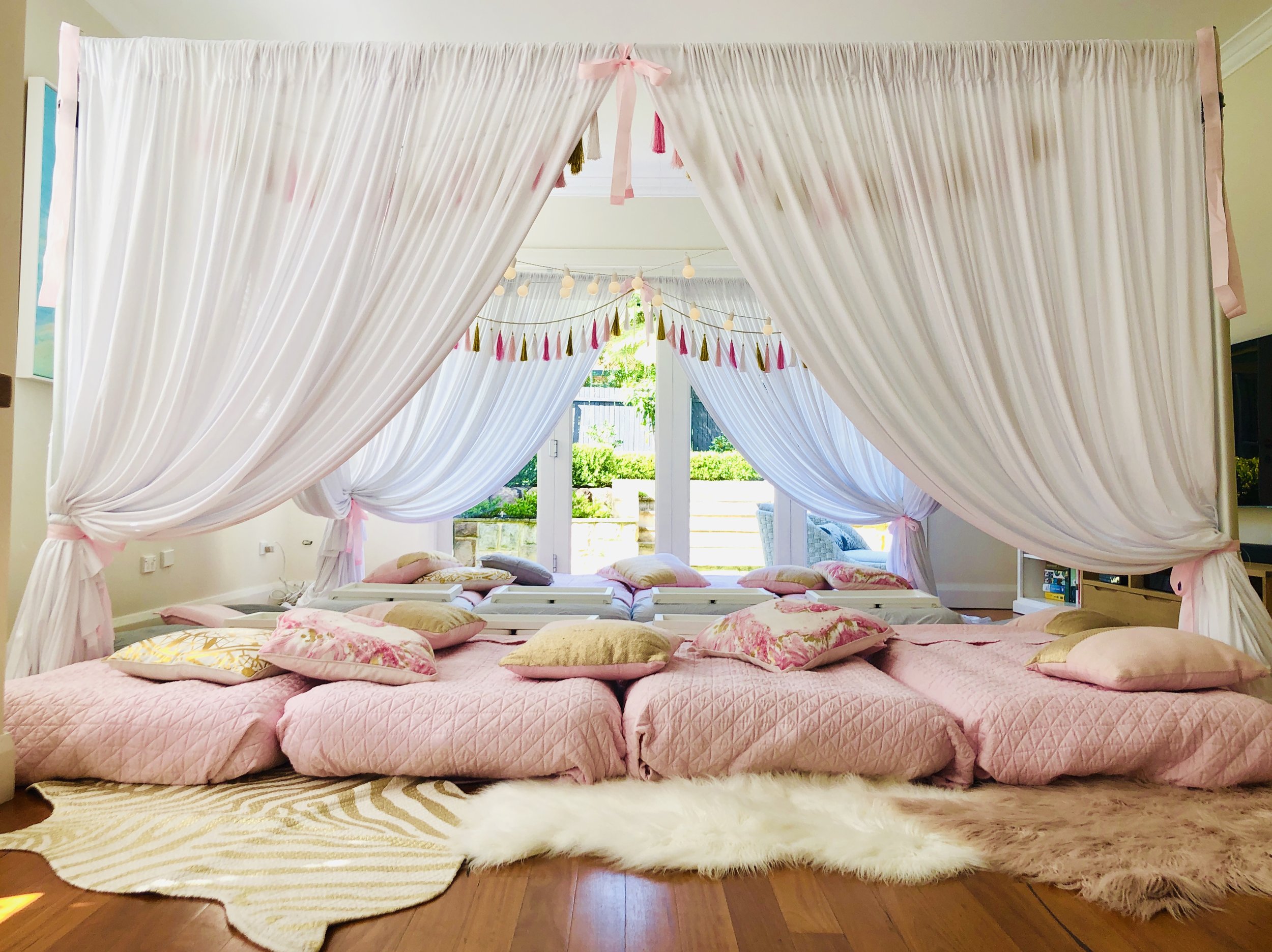 Who We Are
Stage My Event is a Sydney boutique event company that specialises in creating stylish bespoke events as well as 'ready to go' party packages, with an emphasis on detail and elegance. We have created a selection of 'pop up' party themes that are designed to wow your guests and ensure you have the best party ever. Whether you choose from one of our signature party packages or have a unique event designed especially for you, we will provide a backdrop that is guaranteed to take your next party from everyday to extraordinary. You will have an awesome time and your guests will be talking about it for weeks.
Stage My Event Takes the headache out of preparation and decorating, from cool invitations to completely staging your party space. We will take over the before and after, all you have to do is host your party! Signature Party packages or Custom Parties designed especially for you, call us now, we LOVE create.
Of course, any of our packages can be tailored to any age group or audience. Our cinema packages are a huge hit with all age groups and our bell tent has been used for everything from Bridal Showers to Pirate Parties.
What We Do
Milestone Events - From 13th/16th/18th/21st Birthdays, to Engagement Parties
Luxury Indoor Glamping
Boys Only Camp Out
Boho Picnics
Romantic Cinema Evenings
Do you love the look of our parties but have a smaller budget? We now offer some of our signature packages with a DIY option. Collect from us, create yourself and return to us the next day. Its a fantastic option for a price sensitive party, which still gives you the wow factor.
Follow us on Instagram and Facebook for updates on new packages and inspiration for your own event.
Would you prefer a variation on one of our party packages? Or a unique event designed especially for you? Get in touch, we love to create :)